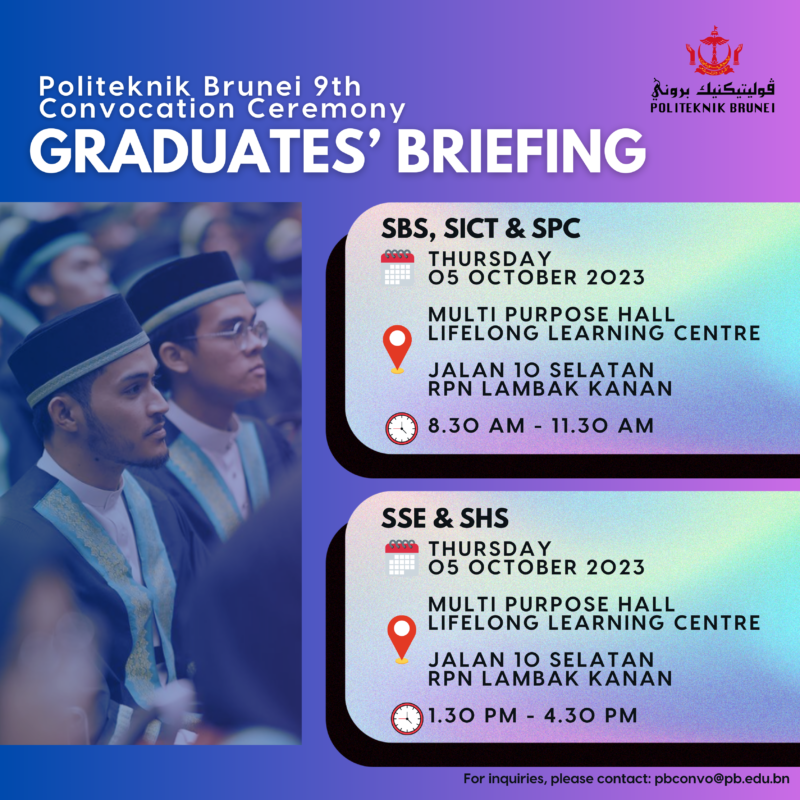 Calling all soon-to-be graduates! Join us for Politeknik Brunei's 9th Convocation Ceremony Graduates' Briefing that will be held on:
Day/Date: Thursday, 05th October 2023
Venue: Multipurpose Hall, Lifelong Learning Centre.
*Please refer to the schedule above for respective schools' slots.
The briefing will provide guidance and important information to ensure the smooth running of the ceremony.
Should you have any inquiries, please do not hesitate to contact us via pbconvo@pb.edu.bn
Save the date! We look forward to seeing you.
– Graduates Welfare Committee, Politeknik Brunei's 9th Convocation Ceremony 2023