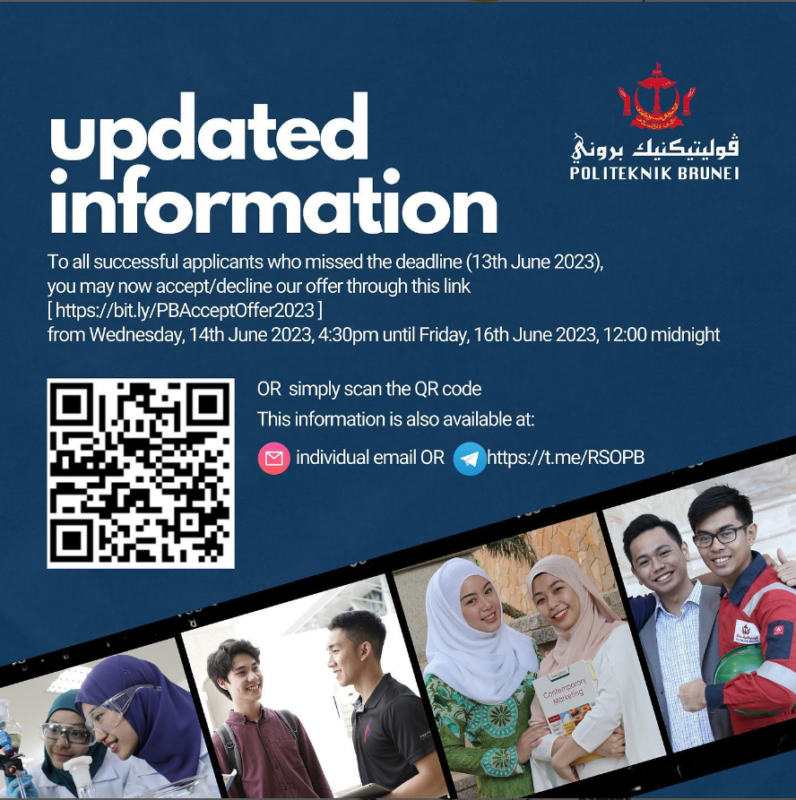 Missed the deadline to accept / reject your PB offer? Now is the chance to answer our offer through this link: https://bit.ly/PBAcceptOffer2023 or simply scan the QR code shown on this post.
Offer may be accepted or declined from Wednesday, 14th June 2023 starting at 4.30PM, until Friday, 16th June 2023 at midnight.
On another note, congratulations on receiving an offer from Politeknik Brunei ?? We look forward to the possibility of being a part of your future ??