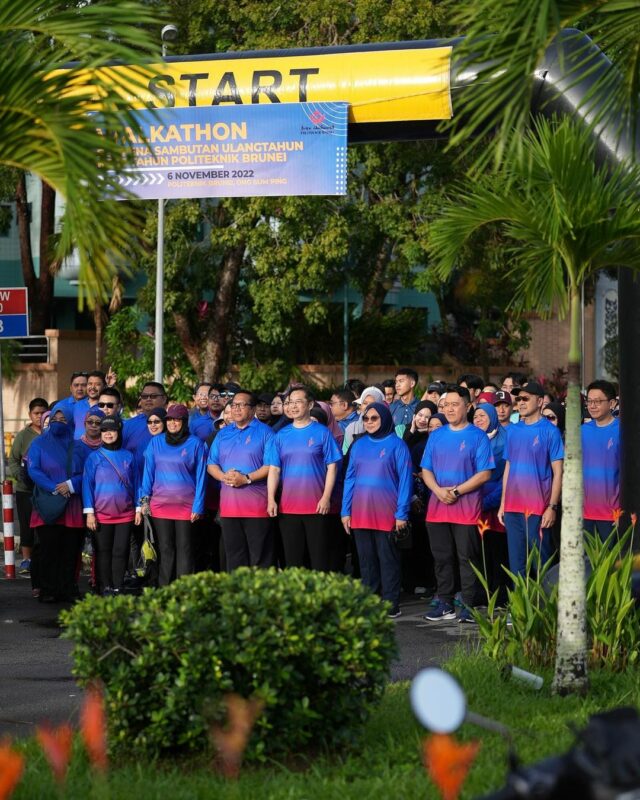 Politeknik Brunei (PB) today successfully organised its Charity Walkathon for the year 2022 in commemoration of the 10th Year Anniversary of Politeknik Brunei on the 6th of November 2022. The Guest of Honour of the event was the newly appointed Chairman of the PB's Board of Governors, Yang Mulia Pengiran Datin Seri Paduka Hajah Zety Sufina binti Pengiran Dato Paduka Haji Sani, Deputy Minister of Finance and Economy (Fiscal), Ministry of Finance and Economy, Brunei Darussalam.
The Board of Governors of Politeknik Brunei, Officers from the Ministry of Education, the Acting Director of Politeknik Brunei, Staff and Students also participated in the event. The event started at 7:00 am with a short warming up led by the students of Politeknik Brunei and proceeded with the Walkathon that circled the surrounding areas and finished back in the Ong Sum Ping Campus.
The guest of Honor was then brought around a tour of the Final Year Project Showcase from the final year students of Politeknik Brunei.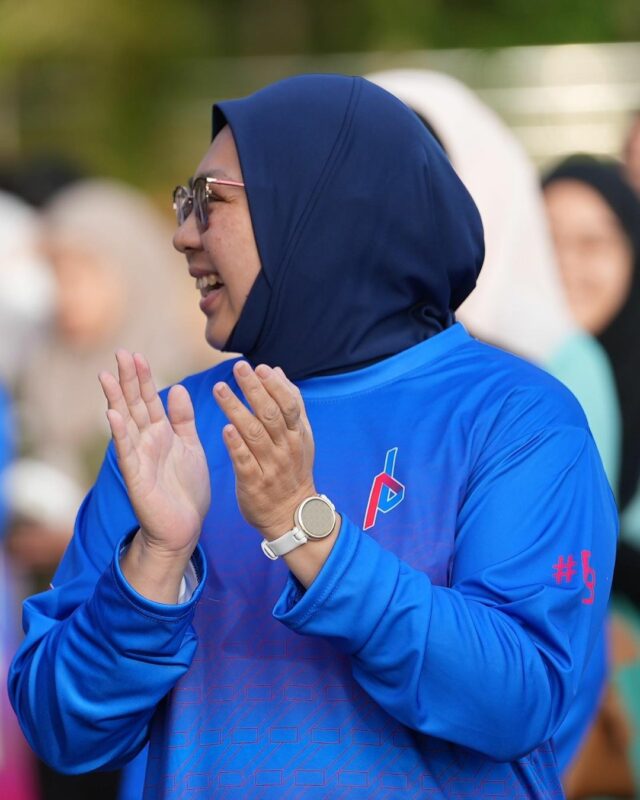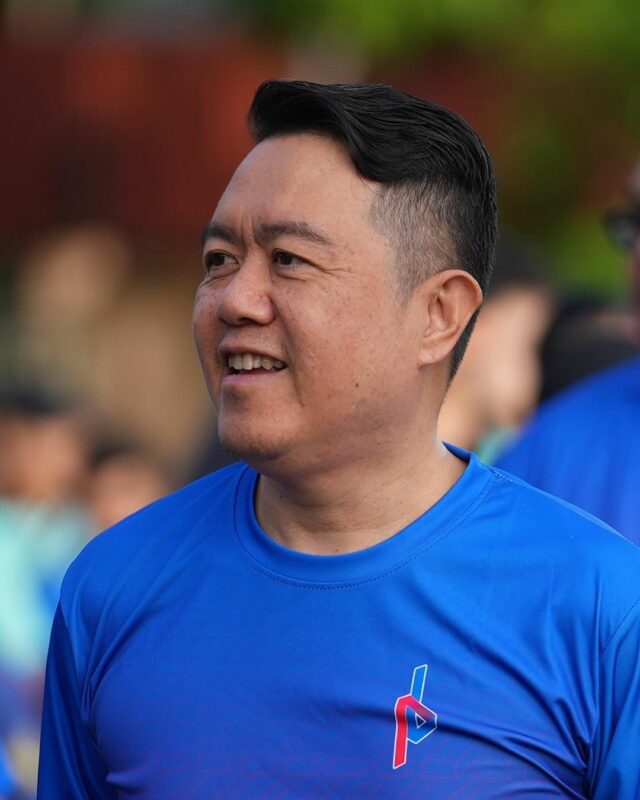 Present in the showcase were vendors and booths prepared by students of Politeknik Brunei that sold a variety of items, refreshments and food as part of their initiative to showcase their products and entrepreneurship to the Board of Governors of Politeknik Brunei and stakeholders. The event concluded with the Guest of Honour officiating the Lucky Draw that was held in the Lobby area of the campus.