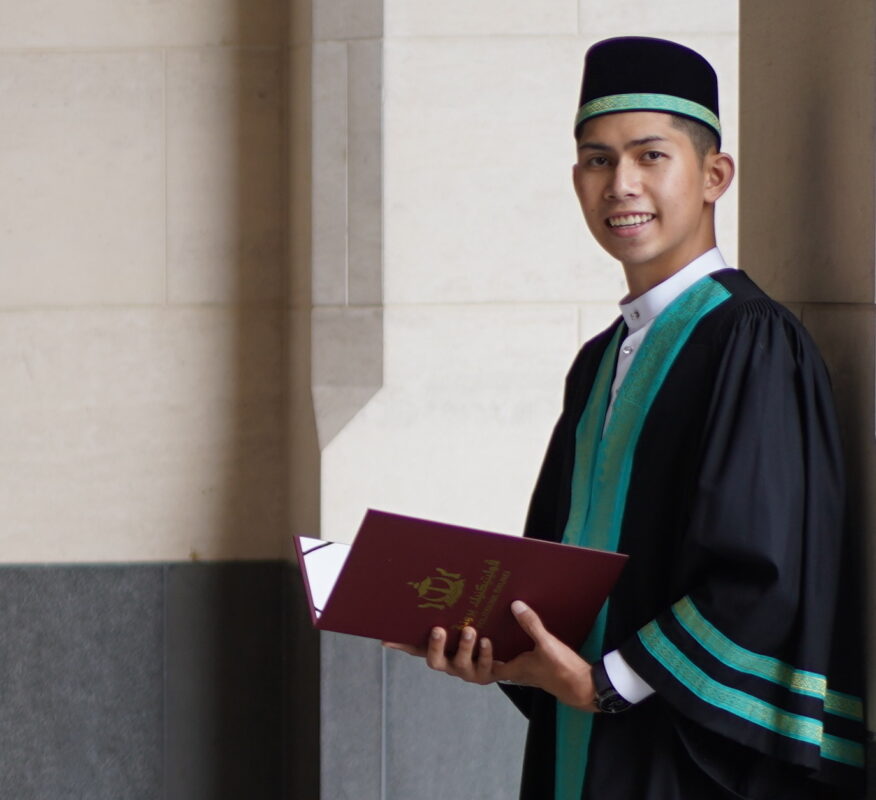 Business Studies graduate Abdul Hakim bin Mohammad Ridzuan, 19, received the Best Student Award for Level 5 Diploma in the ceremony.
He said, "I feel relieved after all the hard work of completing assignments and preparing for exams. I also feel excited about what the future may hold. Now that I know what I can achieve, I will strive for more success in the future.
"There is no secret to success. I work smart and find passion in developing interest in every module."
He conveyed his gratitude for Allah the Almighty's blessing, his parents, family and friends who were with him throughout the journey.
He also thanked his lecturers and his colleagues during work attachment at DST.
He is currently pursuing his degree. Expressing concerns over limited employment opportunities in the future, Abdul Hakim is also considering taking on entrepreneurship in the digital or technology field and creating employment opportunities for others.
His advice to students is: to work smart, persevere during tough times and move on from rough patches.