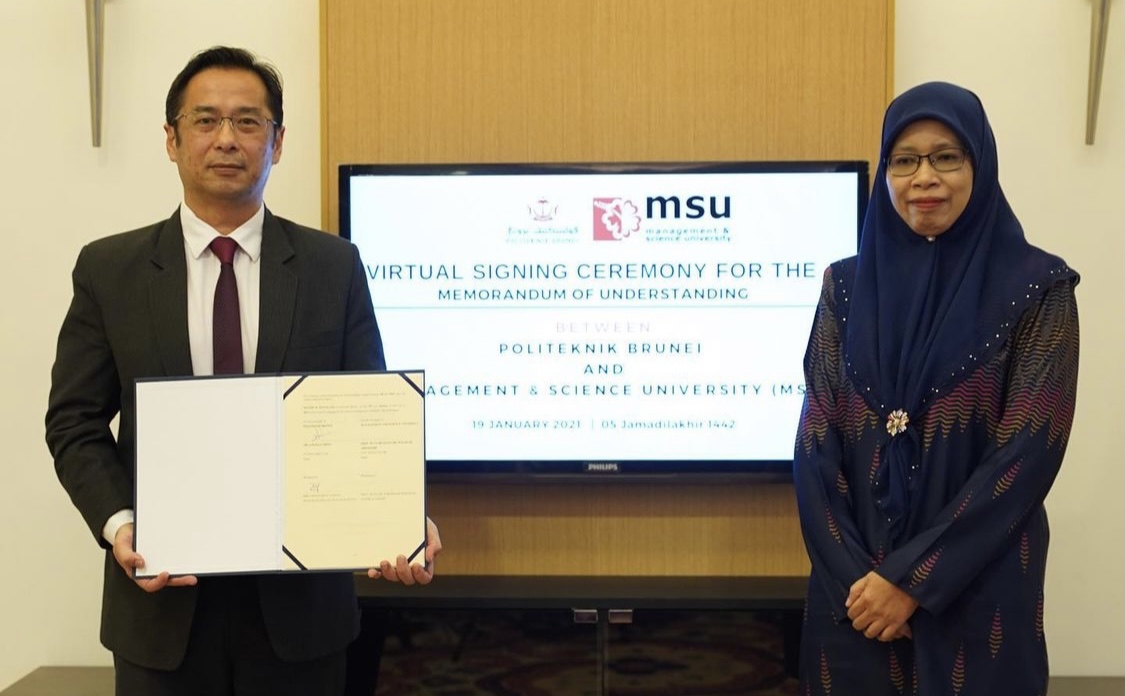 Politeknik Brunei (PB) and Management and Science University (MSU), Malaysia inked a memorandum of understanding (MoU), as part of PB's effort to enhance cooperation and share best practices with friendly nations.
The signing ceremony, held virtually at the main campus of PB, Jalan Ong Sum Ping in Brunei and MSU in Malaysia saw guest of honour, President Professor Tan Sri Dato' Wira Dr Mohd Shukri Ab Yajid as standing witness to the signing.
Signing on behalf of PB was its Acting Director Lim Kian Boon while MSU was represented by its Vice-Chancellor Professor Puan Sri Datuk Dr Junainah Abdul Hamid.
The scope of cooperation includes the exchange of staff and students; credit transfer for graduates who have completed workshops, training, and course studies; seminars and conferences; and learning and teaching activities to increase effectiveness.